Here are four thrillers released in  July that you might not have heard of yet, and are getting good reviews.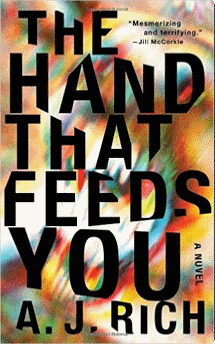 "I don't usually jump on the bandwagon. I'm not having twitter rows about Go Set A Watchman, I would rather chew my own big toenail than read 50 Shades Of Grey, I managed to avoid peplum skirts and I didn't invest in a Uniqlo puffer vest for winter (although I think most of Sydney has). However, I am unashamedly onboard with domestic noir.
The Hand That Feeds You starts off smart and finishes quick." Read the review
"The Hand That Feeds You delivers on suspense and thrills, with great writing and well-developed characters. I found myself drawn in easily and really caring about the outcomes. The story is compelling, and I came to a couple of different "conclusions" before actually figuring out the whodunit, which I think is the hallmark of a great mystery." Read the review
"How much can you really trust another person? That is the question at the heart of The Hand That Feeds You, a new psychological thriller by A.J. Rich." Read the review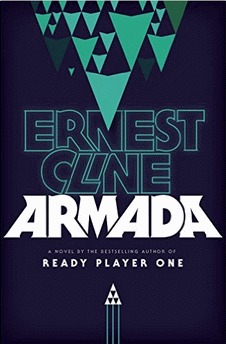 "To say that I loved Ernest Cline's debut novel, Ready Player One, is an understatement. It's a book I stayed up past 1 am to finish, and have read more than once since, averaging at least twice a year.
His follow up novel, Armada, has been a long time coming for fans of Ready Player One who wanted more. Cline's blending of storytelling with geek culture was so flawlessly executed, that when the synopsis for Armada was revealed, fans experienced equal parts excitement and nervousness." Read the review
"Ernest Cline has taken clichés and moulded them into a thought provoking and exciting adventure for the ages. This novel just like his first speaks to the last two generations and their passions for all things pop culture and explores the realities if these scenarios were too came to life for any one of us." Read the review
"I'm just going to say up front that I was a pretty big fan of Cline's before I got a copy of Armada to binge read last month. I loved Ready Player One, and Fanboys was one of those movies that actually brought me back to the internet many moons ago and helped me dive deep into the nerd community I now call home. For more than a year, Ready Player One has been the first book I've recommended to other humans who ask me for such things and have an interest in either pop culture or video games. So I went into this hoping to fall completely in love with it." Read the review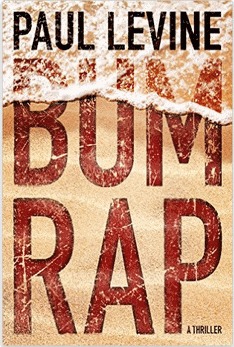 "Bum Rap is a legal thriller with a touch of romance. Jake Lassiter, a former NFL linebacker and Victoria Lord and Steve Solomon, law partners and lovers are all Miami defense attorneys. Solomon is arrested for murder and Lord hires Lassiter to defend her partner." Read the review
"Paul Levine returns with BUM RAP (Jake Lassiter #11) with continuous wit, comic crime, courtroom antics, sexy Russian bar gals, legal, sleuthing, a southern street smart granny, a smoking gun and some hot Miami heat by combining heroes, Jake, Steve, and Victoria for a 'laugh out loud' mystery thriller; especially for us South Florida residents and Levine fans." Read the review
"There's something about Florida that makes it the stuff of off-beat and funny crime novels. Since I have family living there, I've witnessed enough to understand that its quirkiness is the draw. Miami is the setting here and Levine has made it a character in itself. It's so vividly portrayed that I felt I was there, walking the streets, sitting at the beach and watching a parade of quirky, sometimes crazy, characters walk by." Read the review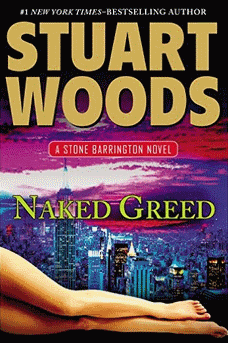 "The many fans of Stone Barrington will have been waiting impatiently for this latest book in the series. Here it is, well worth the wait. Readers new to the series could jump in with this volume and fill in the back story. Once you've read a thriller by Stuart Woods, you'll want to read them all." Read the review
"A new Stone Barrington thriller is always greeted with joy from fans of Stuart Woods. In the latest installment, NAKED GREED, the narrative begins when Stone helps a man who is being beaten up by two thugs who turn out to be former police officers. After the fight is over and the victim has a chance to talk, he and Stone become fast friends." Read the review